Art Sarka video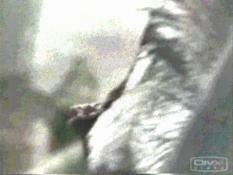 Assimilate images taken from the deluge of mass media that are so predominantly a part of our contemporary society. As photographic images derived from TV, newspapers and magazines comprising with the media's powerful ability to communicate by juxtaposing them in ambiguous ways.
They create a new sexual social and political message by mirroring this fact so as the resultant piece have the effect of questioning accepted beliefs celebrating doubt.
The work withholds absolute meaning by incorporating parasite meanings that are suspended while perpetually dispatching you toward interpretation urging beyond dogmatism, beyond ideology, beyond authority.
Questioning a taboo that already exists and at the same time challenging the viewer to break it.
The projection is taken from conscious every day acts, which are acceptable and adapted from the indifference of the world.
The audience receives this daily invasion in relation to the repetition of the work. Tiny fragments of clarity allow a sense of optimism. The acceptance is mutual and certainly profitable.
The viewer is surrounded by the art work giving the sense of row reality and provoking the unsuspected viewer to confront a possible systematic occupation